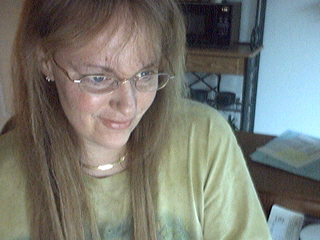 Glasses!
After 6 years on the PC and the net, I have finally achieved geek status! Didn't help that it happened right around my birthday either! :)

Birthday!
I was treated to a nice lunch get together given by sister. Then, as my birthday was combined with Mother's Day, my children took me to the Outback Steakhouse. Right before that, I learned that a new CD player that holds 400 CDs and plays MP3z as well had been installed as my present for a few days without my notice!

Gardening!
Its been kind of hard due to an unusual wet and cold spring, but I am hoping that in the summer months I can post photos of flowers from my garden!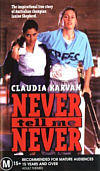 Never Tell Me Never

I rarely watch movies, but if the title wasn't custom made for my character, nothing is! I was immediately caught up in this movie, I highly recommend giving this one a look!

This is the story of Janine Shephard, an Australian champion cross country skier in training for the winter Olympics, her life was irrevocably altered when she was run over by a truck during a bike ride to the Blue Mountains. Her neck and back were broken in four places, and her right arm, collarbone and five ribs fractured. Her right leg had been ripped open, she had sustained head injuries and massive internal injuries. She had severe lacerations to her abdominal area and had lost five litres of blood. The bleeding alone was enough to kill her. Doctors warned her parents that she was not expected to survive the ordeal. Even if by some small chance she recovered, she would never walk again...


See the movie, read the book! Oh, and you can always visit the Official Website of Janine Shephard. :)

When I find cute places on the net, I love to share them with my friends!

» Puzzle Parlor

» The Palatus Personality Test (Just for fun!) Below are my results!

"Others see you as fresh, lively, charming, amusing, and always interesting; someone who is constantly the center of attention, but sufficiently well-balanced not to let it go to your head. They see you also as kind, considerate, and understanding; someone who will cheer them up and help them out. "