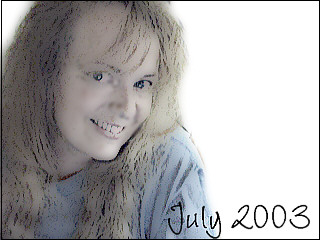 After a bout of being misdiagnosed with Lyme's Disease and recovering from fevers, its been a busy time! I hope to soon find out what caused the fevers after a visit to the specialist.

My son Miquel has kept us busy with his tennis. He has been training very hard, entering a few tournaments. At the Maryland Golf & Country Club, he won his first tournament! You can see some of Miquel's shot making on his website » HERE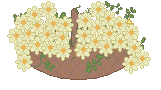 Last newsletter I mentioned that I would be planting a garden, which I did. Have a look at my wildflower garden HERE.


There is always something I am doing on the net, my latest adventure was being asked to be an admin on Art n Skins.

Art n Skins is a new site, a place where one can upload their artwork, be it photography, artwork, and skins. At present, Art n Skins is a member only site, a rather revoltionary idea from other community art and skins sites. At this date, it has nearly 300 members and growing daily. Another different feature at ANS is all works are moderated, to be sure to fit the family friendly format. Children are welcome to join and submit their works!
This space is usually reserved for a movie I have just seen or a book I have read, but this time, its a vacuum!

My last vacuum finally gave up the ghost after many years, and it was time to look for a new one. I finally decided on a Dyson, which is not a huge name here in the US. This Dyson had all the elements I wanted in a vacuum and more! It was much lighter than my last one, thanks to its revolutionary "liquid steel"

I got my new vacuum at my favorite store!


Most of you know a subject close to my heart is homeschooling. Just a few months ago I have joined a homeschooling group in the area, where the children and I are getting a chance to meet a lot of very nice people and their children. We get together for outings, some have been Laser Tag, Go Karts, Mini Golf, the Farm Fair, and then there is Park Day as well.

Check out the links below to see the fun the kids are having!

Mini Golf
Go Karts
Farm Fair
Park Day

Here is where I dedicate a space for nifty places I have visited on the web!

Engines 101 - Have you ever wondered how a jet engine works? Here's the place to find out. If you choose the "how a jet engine works" section, you can learn about jet propulsion,or ven how they are actually built. Not to mention you can test drive jet engines on their site and see what planes fly with GE Jet Engines

Puzz.com - This site is both for puzzle lovers and for test takers. You'll find IQ tests, trivia, puzzles and a lot of other stuff!