Web and Graphic Design by Barbara Dolphin (Xerraire)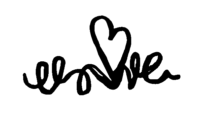 Welcome to Xerraire.com, a journey in Web & Graphic Design, Photography, Portraits, Art, and other web

services by Barbara Dolphin. I freelance in design for your web site and your graphic needs.  I also offer Photography for purchase or portraits.
I started this site in 1999, they said it would never catch on, so glad I didn't listen, it's been a remarkable journey.
When I am not at my desk, you can find me:
behind my camera
painting with watercolors (a few are >> Here)
teaching myself Russian!
bouncing children on my knee
immersed in my family tree on Ancestry
taking a walk
cooking my favorites from Catalán cuisine
watching Gilmore Girls or Call the Midwife with my daughter
dancing a rumba or…
on a rugged Australian dirt road, probably chasing a sunset, and likely multitasking between a few of them.