Past Newsletters

2004

2003
.

Last updated January 1, 2005, 9:00 AM EDT


January Edition
---
Welcome to My Newsletter!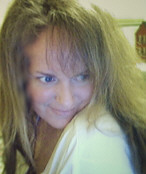 Whats new! Always something new.

Happy 2005. 2004 has really ended on a sad note with the horrors of the earthquake and the tsunami that followed in Southeast Asia and parts of Africa. Information and places to make your donations can be found HERE

On a small bright note, there are some amazing survival stories finally coming in.

The news feeds here are calling it a disaster of "Biblical Proportions." I am trying to understand that statement. What does Biblical proportions mean? Do they feel we are approaching the Appocalypse? Just something that I have wondered.

Here, in our home, and feeling so fortunate after such destruction, things are well. The family had a
nice Christmas. It was quiet and peaceful. There was a frenzy of shopping, baking, and cleaning beforehand, but it has since calmed down. The children are enjoying their gifts and holiday off from school. For the first time in awhile, I have all the children assembled under one roof together, as Enric is here from school till he goes back some time next month.He helped to make Christmas especially bright.

---
"Christmas Moments... "

We had a sweet day....
| | |
| --- | --- |
| The tree and presents... | Mom basting the turkey |
| Miquel showing off his shirt from down under. | Laura waiting impatiently for the family to arrive. |
| Setting down to Christmas dinner. | The boys enjoying their turkey dinner. |
---
Xerraire Recommends Corner


LOST



This is so not like me, recommending a television program; Most who know me know I only watch the news and the weather channel! (Ok, I am also addicted to General Hospital). Anyway, this was announced during our past summer and really got me curious as to where they would go with the program. The previews showed a plane traveling from Australia to the US, going down, crashing in an Island in the Pacific and what happens to the survivors of the plane crash. It's definately not Gilligans Island; its suspenseful, it's provacative, and very original with an interesting cast.


Stripped of everything, the 48 survivors scavenge what they can from the plane for their survival. Some panic. Some pin their hopes on rescue. A few find inner strength they never knew they had — like Kate (Evangeline Lilly), who, with no medical training, suddenly finds herself suturing the doctor's wounds. Hurley (Jorge Garcia) — a man with a warm sense of humor despite the desperate situation — does his best to keep his cool as he helps those around him to survive. Charlie (Dominic Monaghan) is a faded rock star who harbors a painful secret. Sayid (Naveen Andrews) is a Middle Eastern man who must wrestle with the racial profiling directed at him by some of his fellow survivors. Jin (Daniel Dae Kim) and Sun (Yunjin Kim) are a Korean couple whose traditions, values and language are foreign and thus causes much to get lost in the translation

Sawyer (Josh Holloway) has an air of danger surrounding him, and his intense sense of mistrust for everyone around him could prove to be fatal to his fellow castaways.

Michael (Harold Perrineau) has just gained custody of his nine-year-old son, Walt (Malcolm David Kelley), after the death of his ex-wife — they are a father and son who don't even know each other. Locke (Terry O'Quinn) is a mysterious man who keeps to himself, and who harbors a deeper connection to the island than any of the others.



And self-centered Shannon (Maggie Grace) — who actually gives herself a pedicure amid the chaos — and her estranged controlling brother, Boone (Ian Somerhalder) — constantly bicker and must learn to get along if they are to survive.

The band of friends, family, enemies and strangers must work together against the cruel weather and harsh terrain if they want to stay alive. But the island holds many secrets, including the intense howls of the mysterious creatures stalking the jungle, which fill them all with fear. Fortunately, thanks to the calm leadership of quick-thinking Jack and level-headed Kate, they have hope. But even heroes have secrets, as the survivors will come to learn.

» See the home page of LOST


© 1999 - 2005 xerraire.com||mxskinz.com
xerraire@xerraire.com






Finds on the Net

Suffer from Thyroid Disease? I do! Learn more at The Thyroid Page


How much do you know about milk? Is it possible to get hormone free milk? Learn more from the NOT MILK website!


Do you trust your toothpaste? Your water? Did you know that Fluoride is toxic? Learn more HERE